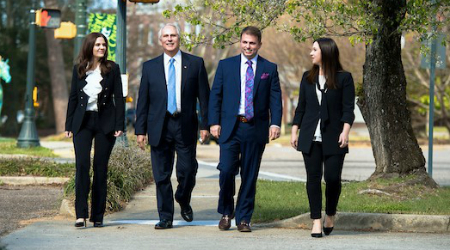 Proudly Serving Businesses &
Families for Over Two Decades
Here at Herlong Financial Group, we take pride in being a different kind of financial firm. Our services are truly holistic, focusing on the entirety of your financial life instead of just pieces of it. We aim to educate and empower you to make the wisest possible financial decisions, helping you achieve your financial goals by finding the right balance between your current needs with your future ones. No matter how much planning and investing you've already done or how organized or chaotic your financial affairs are, we'll meet you where you are and help you figure out the right steps toward a strong and secure financial future. Our goal is to give you peace of mind that you always have a trusted partner in your corner, helping you look for opportunities and avoid obstacles through the twists and turns of life. You're part of the family when you're a client of Herlong Financial Group, and you can rest assured that we're looking after your finances as though they were our own.